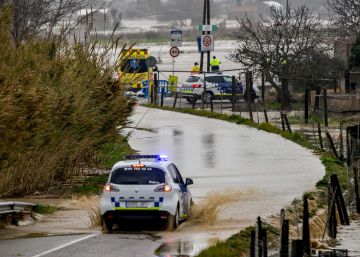 Els Bombers de la Generalitat busquen un home desaparegut a Palamós (Baix Empordà) mentre que ja han trobat un altre home, desorientat però en bon estat, que havia desaparegut a Begues (Baix Llobregat). A més, des de dillunses busquen dues persones a Mallorca i a Alacant. La situació segueix sent molt complicada pel temporal Glòria a Catalunya, i Protecció Civil ha demanat aquest dimecres que s'evitin desplaçaments interurbans en 11 municipis del litoral i prelitoral. A més, la circulació de trens s'ha interromput en diversos trams, com a la línia de la costa. La pluja ha afluixat una mica a primera hora del matí però a la tarda la previsió és que torni a ploure amb intensitat. El riu Ter s'ha desbordat a Bescanó (Gironès), segons ha informat l'Ajuntament del municipi, i a Girona, segons el consistori. Seguir leyendo.



Source link : https://cat.elpais.com/cat/2020/01/22/catalunya/1579678333_722347.html#?ref=rss&format=simple&link=link

Author : Marta Rodríguez

Publish date : 2020-01-22 08:59:48

Copyright for syndicated content belongs to the linked Source.